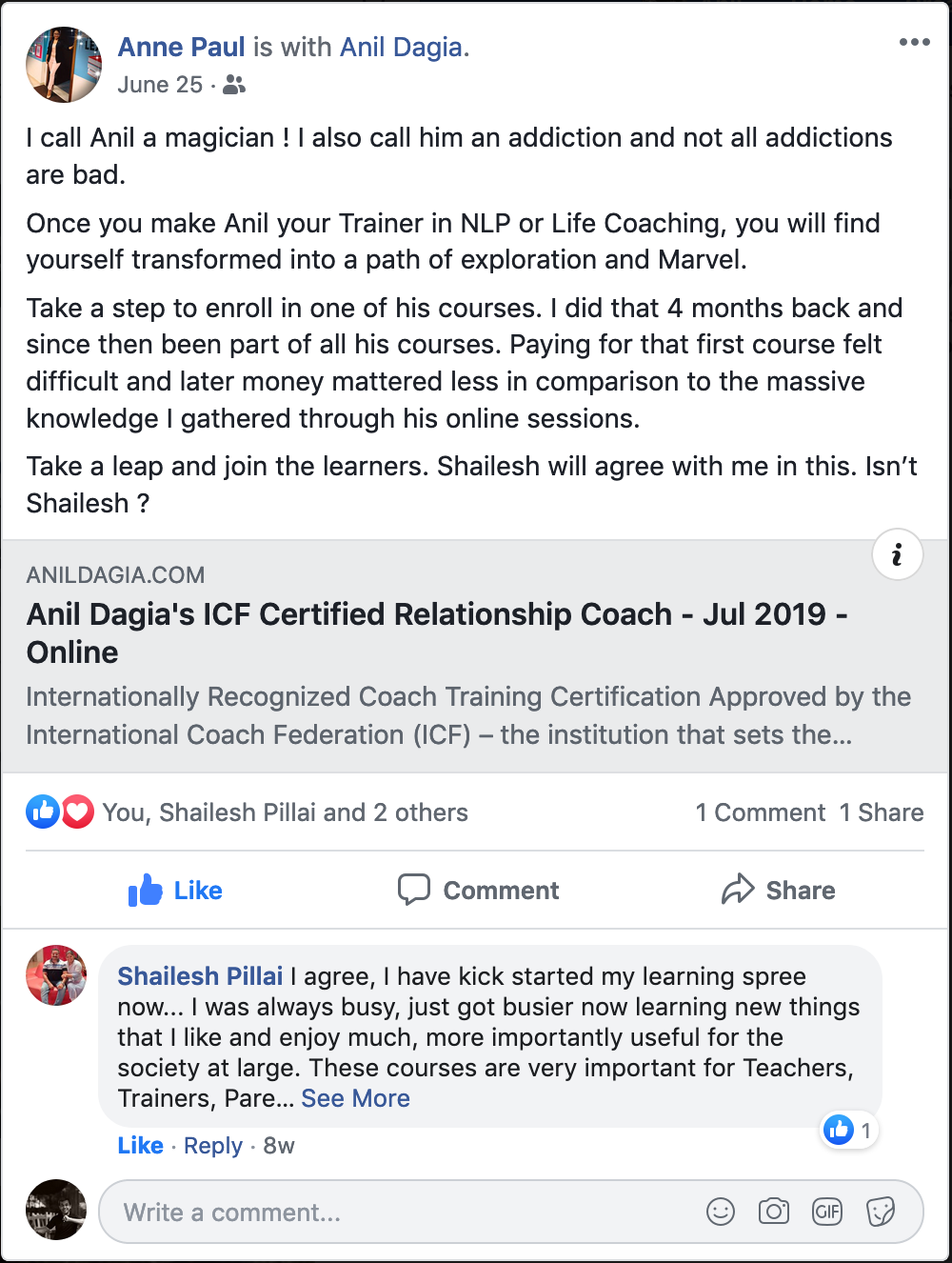 Annepaul Vemagiri, Director of L&D, Hospitality Industry, Abu Dhabhi
I call Anil a magician ! I also call him an addiction and not all addictions are bad.
Once you make Anil your Trainer in NLP or Life Coaching, you will find yourself transformed into a path of exploration and Marvel.
Take a step to enroll in one of his courses. I did that 4 months back and since then been part of all his courses. Paying for that first course felt difficult and later money mattered less in comparison to the massive knowledge I gathered through his online sessions.
Take a leap and join the learners.